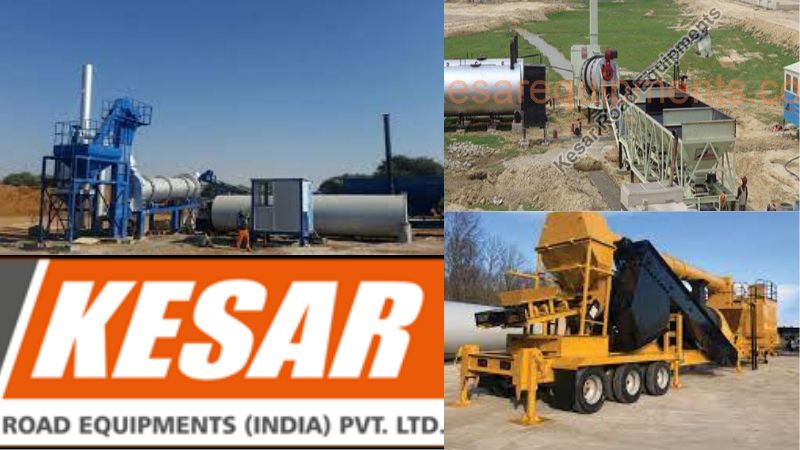 An asphalt drum mixing plant is one of the reliable methods for the road-building process. These mobile asphalt drum mixing plants are available in different categories and with different specifications. This mobile asphalt drum mixing plant offers a controlled supply of asphalt. This mobile Asphalt drum mixing plants suppliers that are offering plants in continuous type plants and batch mixing plants.
This batch mixing plant helps in preparing asphalt in separate batches. This batch of plants is more costly than another form of mixing plants. These plants are more accurate about quality and quantity. These plants are more flexible and can generate various mixes as per specifications. However, continuous plants occupy less space and are cheaper. These plants are easy to install and require less effort.
Here are some of the benefits of mobile asphalt drum mixing plants that are pointed blow.

Highly Efficient
These mobile asphalt drum mixing plants are highly efficient to construct roads easily and quickly. The new and latest technology helps to build the roads quickly and better roads are generated. These plants are automatic and require less human intervention. This plant reduces wastage and increases efficiency.
Eco-friendly
These mobile asphalt drum mixing plants have filters that help in controlling pollution to a great extent. This equipment reduces the impact on the environment. Due to its environment-friendly nature, these plants are highly demanded in the market. With the increasing pollution, these pieces of equipment are vital for any type of construction industry.
Improves Quality
The real estate industry and construction industry are ensuring the quality of the product. Thus, mobile asphalt drum mixing plants improves quality and reduces mental stress for quality, and makes happy customers. Thus, improved quality will reduce wastage and increases the profit of the organization.
Safe to Use
These asphalt drum mixing plants are safe to use and are equipped with all mandatory safety features to protect the user in case of an accident. Thus, safety is the ideal feature for any construction industry.
Quick Response
These machines are highly recommended in the construction industry for their quick ability to move to different places. Thus, ease of usage makes it popular to be used in the real estate industry. The drum is heated to generate a quicker response of asphalt for construction.
Different Designs
The ease of mobility and availability in various designs makes it popularly used in the construction industry. These plants make continuous improvements from previous designs and offer excellent profitability to the customers.
So, we can conclude that Asphalt drum mixing plants are reliable, durable, and safe to use. Due to their mobility, strong and eco-friendly products can be generated easily. These plants have a higher capacity to produce huge quantities of asphalt with excellent quality. This mobile drum mixing plants require less installation time and less civil work cost. The products are factory tested and verified before delivering them to the customers.
So, if you are looking for excellent quality mobile asphalt drum mixing plants then make adequate research about the manufacturers. These plants offer less vibration and trouble-free operation. These machines are equipped with complete mobility and all components are completed and undergo supervision before delivering them to the customers. Easy mobility can help the builders to use the product as per their needs.